Airbag bunda a vesta - správy, novinky
Airbag zachránil Marc Márquez
June, 2013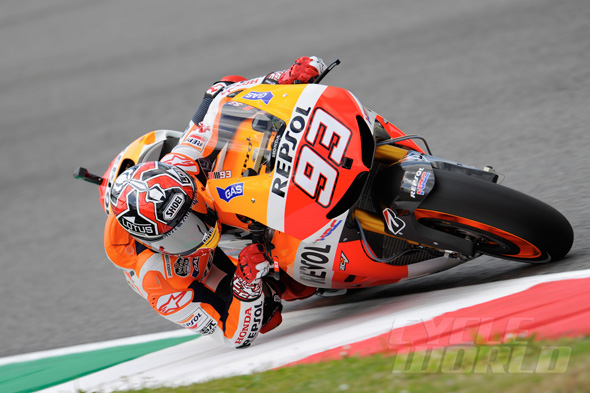 Byl to menší zázrak, že Marc Márquez neutrpěl vážnější zranění při páteční nehodě na konci cílové rovinky v Mugellu. Španělského závodníka, který se rozhodl úmyslně vyskočit ze své Hondy, zachránila závodní kombinéza Alpinestars. Márquez vyjel z trati rychlostí 337,9 km/h (209,9 mil za hodinu) a utrpěl několik silných nárazů do zad a ramen a také zranění na bradě, když sklouzl po mokré trávě na vjezdu do zatáčky San Donato ... Prečítajte si viac
Airbag bunda zachránil život mladých motocyklistov
November, 2011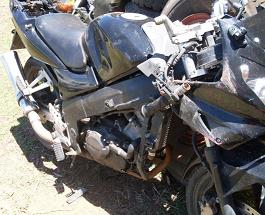 Lourens Koster a 17-year-old student escaped the clutches of death on the October 17 while on his way to school, when he was involved in a serious accident after a car collided with his motorcycle at an major intersection in Vanderbijlpark [South Africa].
Lourens' motorcycle will probably be written off due to the damage, indicating the severity of the impact. But he himself escaped death after the motorcycle airbag jacket he was wearing deployed on impact and protected all his vital organs including his spine and neck... Prečítajte si viac
Airbag zachránil vnučku kráľovnej Elizabethu
October, 2010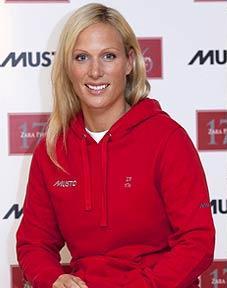 Princess Anne's daughter, 29, was competing in Enschede, Holland, when her horse lost his footing at a jump. The Queen's granddaughter was thrown into the water when High Kingdom slipped. But Miss Phillips was protected when the airbag jacket she was wearing inflated immediately after being activated by a rip cord on her saddle.
Miss Phillips, the twelfth in line to the throne, was eliminated from the competition because of the fall. The Military Boekelo is the biggest outdoor sporting event in The Netherlands and one of the most important equestrian events in the world. Miss Phillips, a keen equestrian, won the world eventing champion title in 2006 and Sports Personality of the Year for her efforts. In 2009 she was awarded an MBE for services to equestrianism and hopes to compete in the London Olympics in 2012. Earlier this year she told The Daily Telegraph that she would rather be known as an "athlete" than a "princess or a model", as she launched her first ever clothes collection. Miss Phillips,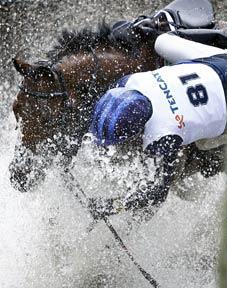 who won gold medals at the 2005 and 2007 European Eventing Championships, is yet to secure her place on the London 2012 Olympic team however. Her previous horse Toytown is unfit to ride and will be too old to compete in 2012. Miss Phillips was forced to pull out of the British Olympics team in 2008 after the horse became injured. She missed the 2004 Olympics in Athens for similar reasons with the same horse.
Zdroj: Telegraph
"...Airbag v mojom kombinéze pracoval dobre..."
June, 2010
Rozhovor s Valentino Rossi po jeho nehode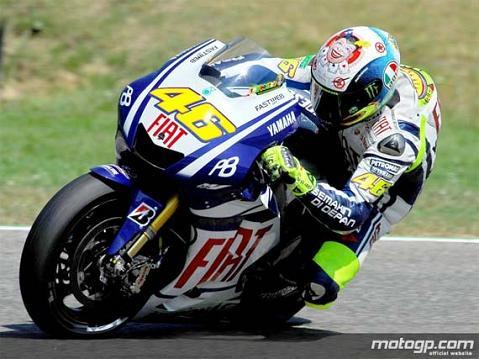 Airbag bunda zachránil život jazdcov
Mai, 2010
Oliver Townend only escaped death thanks to the revolutionary jacket he was wearing... Prečítajte si viac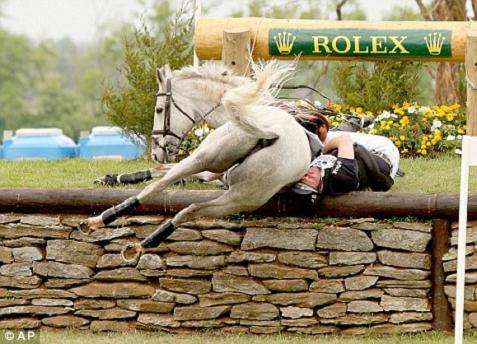 Airbag bunda zachránil život motocyklistov
October, 2007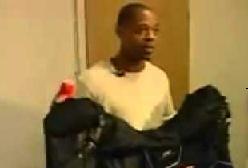 While motorists who have been in car crashes often attribute the help of air bags to saving their lives, a Maryland motorcycle rider injured in a collision is doing the same -- for a jacket. Joseph McPhatter, of Randallstown, was injured in a crash on Interstate 83 after being cut off by another motorist in September. According to police, McPhatter was ejected 100 feet, hitting the ground at an impact rate of 140 mph. Police said that McPhatter might have been severely injured had it not been for...
Prečítajte si viac a video