La aersakojako kaj veŝto por motorciklistoj (ĉevalrajdantoj) estas delonge ekzistanta Hungara invento. Ĝi estis oficiale registrita en la Hungara Patentoficejo en 1976, eldonita en 1977. Inventisto estas Tamás Straub. Vi povas aspekti ĉi tie la originalaj dokumentoj de la invento. Kopio estas disponebla aùton en la Hungara Patentoficejo. (Hungara Intelekta Proprietoficejo)
Dokumentoj de invento de la aersakojako kaj veŝto:
Ĉerpi el Gazette de Patentoj (oficiala revuo de la Hungara Patento Oficejo) jaro 1977 numero 9.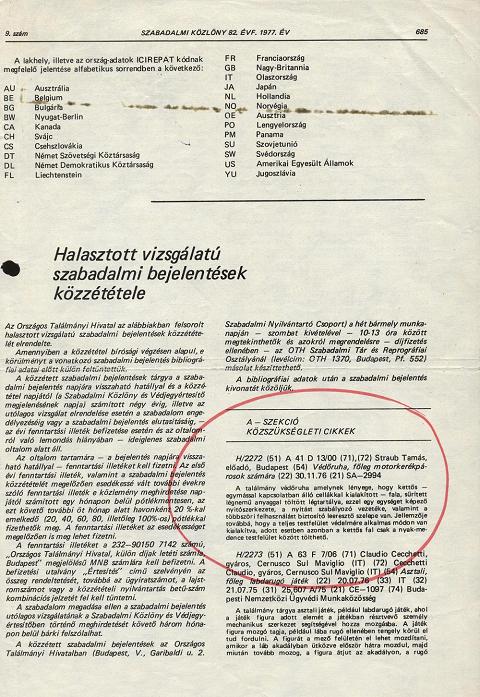 Pligrandigo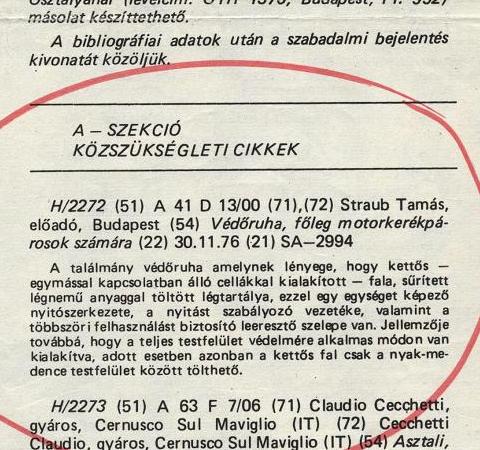 Traduko en angla:

SECTION A
NEEDMENTS

H/2272 (51) A 41 D 13/00 (71), (72) Tamás Straub, Referent, Budapest (54)
Protective garment, mainly for motorcyclists (22) 30.11.76 (21) SA-2994
The invention is a protective garment, based on a double wall made from interconnected cells, an air tank filled with a compressed gaseous substance, an opening mechanism – these latter two forming a single unit –, a wire controlling opening and a bleeding valve ensuring multiple use. Moreover, it is characterised by its design suitable to protect the entire body surface; however, the double wall can, in certain cases, only be refilled between the neck and the pelvis.
Originala priskribo de invento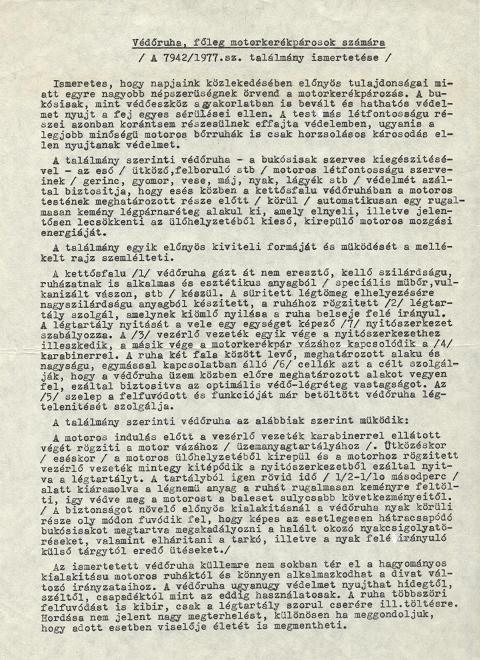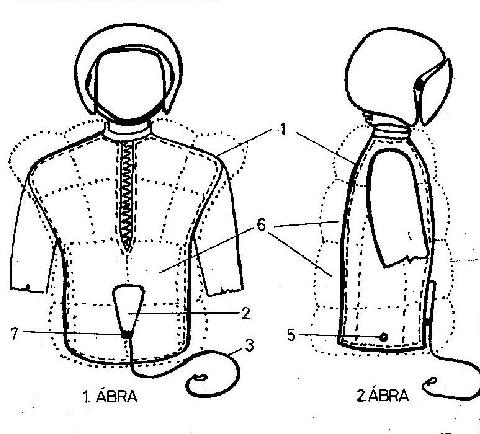 Traduko en angla:
Kopio de la anonco de la invento kaj la kvitanco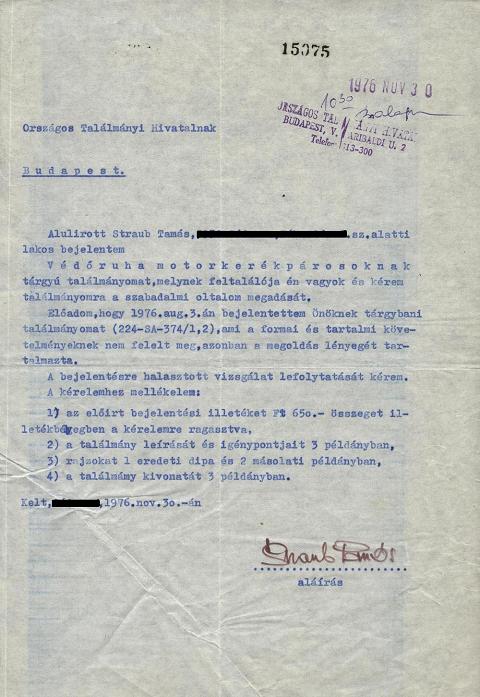 La unua paĝo de la detala priskribo de la invento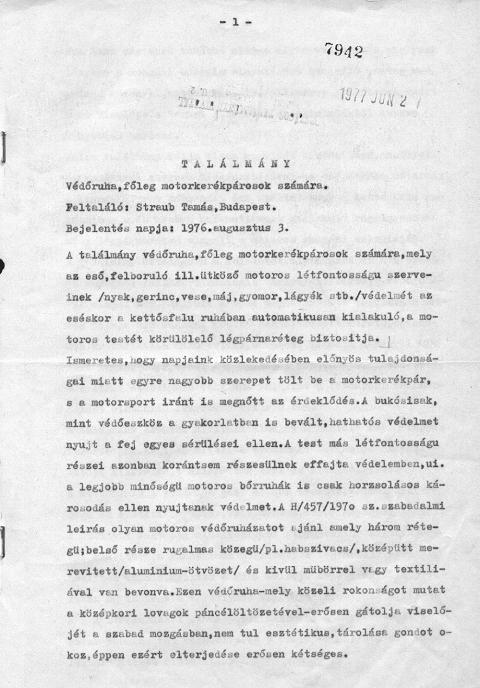 Vi povas aspekti la korespondadon por la realigo de la invento TIE>>>.
Prezento de la invento en la revuo Aŭto-motoro, jaro 1983